Norman Lear's Catchy Classics
A three-hour block of hilarious and groundbreaking series from legendary television producer Norman Lear.
Weeknights at 6p ET | 3p PT
Weeknights at 7p ET | 4p PT
Weeknights at 8p ET | 5p PT
See Full Listing
Smart & Catchy Sitcoms
From perfect ensemble casts to hilariously smart writing, Catchy Comedy presents "Smart & Catchy Sitcoms"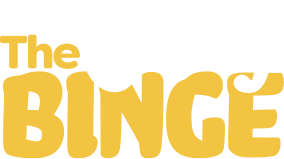 Laurel and Hardy
All Weekend Long October 7-8
On most platforms
Catchy Stories
Redd Foxx's connection to Sanford and Son went beyond acting
I love Sanford because that's me. That's just Redd Foxx fifteen years from now," he added.
Here's how they cast All In The Family
Archie Bunker was almost Mickey Rooney.
Catchy Quizzes
Can you finish the classic television insult?
We'll be insulted if you don't take this quiz.
Can you guess which variety show Jim Nabors is on?
The multitalented performer was a frequent guest throughout the '60s and '70s.